St Luke's Church
We are fortunate to be just across the road from our local church, St Luke's.
Please follow the link below to access their web site: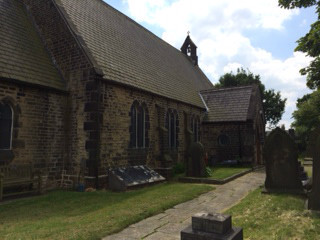 At this time of year as we approach Christmas we are normally enjoying numerous events that we organise at our church, St Luke's.
Due to COVID-19 we cannot have these events, many people miss out in our local community & we also help others by donating the "The children's society" from one of these events, our Christingle service.
In an effort to bring some joy & excitement for our younger children we have erected a Christmas Nativity stable just outside the church entrance opposite the school.
Do come through the main gates & take a look, we do hope you enjoy it.
Our PCC have agreed that we can set up a "just giving page" on behalf of "The children's society". Therefore, anybody who would like to make a donation, we thank you in advance.
Please click the link below to donate: